Category:
Uncategorized
Cupid she's not—but she's pretty darn close. Today's HOT NEW Release is the FREE romantic comedy, Never is a Very Long Time by Donna McDonald.

Everything in Dr. Mariah Bates' life was perfectly fine until the moment she quit her celebrity radio job to start a dating business. Two years, a cheating ex, and a very ugly divorce later, she's suddenly homeless and living with her mother. Not exactly how she'd envisioned her life working out. Not that her mom isn't great, but come on.
With her cop ex-husband doing everything he can to ruin her business, she's at her wit's end. Throw in another cop who makes her believe in love at first sight—or at least lust—and life is a mess. Interesting, fun and tummy tingling, but a mess. Especially since another cop is the last thing she needs.
"I'm a fan of this author and this series. The writing is witty and fun and will resonate with everyone, even those who are at the more matured spectrum." -READER
"Never quit writing such funny, sweet, lovely books…" -READER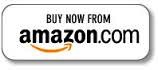 Next Page »