Monthly Archives:
July 2017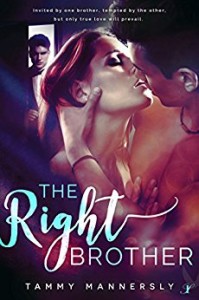 Invited by one brother, tempted by the other… Today's HOT NEW Release is the steamy new-adult romance, The Right Bother by Tammy Mannersly.

Former Australian playboy Blake Davenport knows his billionaire brother, David, is capable of anything to ensure he gets what he wants. But manipulating his young daughter's beautiful teacher into marriage is unacceptable.
Gwen Deveraux is grateful for the invitation to spend Christmas with her beloved student's family, especially when her handsome host is so eager for her company. She is finally ready to give love another chance, but who with?
"This is the first story that I have read by the author and she knows how to keep you guessing. I had a hard time putting this book down. I can't wait to read her next book." -READER