Entertaining Romantic Suspense Series – FREE!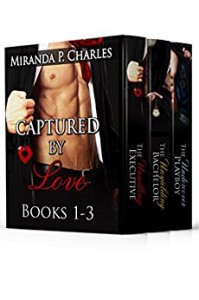 Today's featured book is the entertaining romantic suspense series, Captured By Love Books 1 – 3 by Miranda P. Charles. FREE for a Limited Time!

An unwilling executive, an unyielding bachelor and an undercover playboy discover they cannot escape love when it finds them. With dangerous enemies standing in their way, how can they hold on to the women who have captured their hearts? This set includes Books 1-3 of the Captured by Love series.
"I really enjoyed these stories. I loved how they all flowed into the next one. And that the love scenes were not xrated." –Amazon Reader
All 3 Books in One Incredible Box Set