Get Reviewed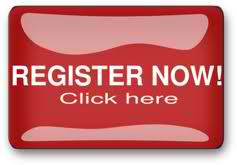 Want to join our REVIEW TEAM? 
If you read at least one book or more a week, and would love FREE kindle books in exchange for a fair and honest review, we'd love to add you to the team. 
<<<<~~~ JOIN our ReviewTeam HERE. 
Read on if you are interested in getting your book(s) reviewed…
Review Policy: The KRR does not receive payment for our reviews, nor do we review print. We receive digital copies in exchange for a fair and honest reviews. If a reviewer can't get into your work, believes the book needs work, and/or is not eligible for a 3-star rating or higher, he or she is not required to write a review.
Scroll through our list of awesome reviewers below and contact ONE (1) reviewer that best matches the genre of your book. (You can try another until you find a reviewer who is interested).
Write a formal review request to

 only one 

reviewer. Include a brief synopsis, the author's name, the title of the book, and a link to the book in the Amazon Kindle store. If we do not receive a formal request, or if you are sending out blanket requests we will not review the book. Make sure the subject of your email is: KRR Review Request.
Include a digital copy of your book in the format that works best according to the reviewer's specifications.
If the reviewer you contact communicates that they are not interested, feel free to try another one.
DO sign up for our author emails so you do not miss upcoming events, contests, and promotions.
Wait patiently; we get many requests for reviews a week. Our reviewers are not obligated to review your work. If they don't get into your book, you may not see a review. NO HATE MAIL PLEASE. We all know how subjective literature is. You can always contact another reviewer. Please allow between two to four weeks to hear back from the reviewer. If you do not hear back within that time frame, you are free to contact another reviewer.
Expect an honest review. When we opened our doors to reviewing, we changed our policy to accept any small press/indie author no matter how many reviews he or she has received. So be kind to the reviewers and be open to accepting their opinion of your work.
Do not contact the reviewer after he or she receives your ebook. He or she will post your review on their schedule. They are busy people too and don't deserve to be badgered. (The KRR only post our reviews on Amazon, but the reviewer is free to post the review under their name at any site. After all, the review is their intellectual property.)
Feel free to add KRR reviews, or a snippet, to your "product description page" or website. This is our gift to you for allowing us to read your work.
Let me introduce the KRR Reviewers…
Mary Hooper – I love to read and I read several books a week. I currently do read ARC's for a few select authors for honest reviews. I post reviews to Amazon, Goodreads and my Facebook page. I am working on setting up a Facebook page focused on reviews, spotlights for new releases and authors profiles. When submitting your book, please include KBR Review in the subject line and my email is dachshundlady@comcast.net

Often Haley
My preferred genre is erotica, romance, paranormal romance or just plain paranormal. I only read fiction based books. My preferred format is Kindle fire. When submitting your formal review request, be sure to include subject "KBR Review Request" and send to, notfau22@yahoo.com
Vicky Brinius
Vicky is a book loving, deal sharing shopper that reviews any family friendly genre. Submissions must be a Kindle version (mobi) or gifted. When submitting your review request, please include the subject "KBR Review Request" and send to mrsbrinius@comcast.net
Jan Hart   
I'm a big fan of romance and erotica. I travel a lot giving me opportunity to read books on my Kindle when stuck on a long plane journey. I have to confess to taking my Kindle to bed too so I can finish off any books that I have started. My preferred format is MOBI files for the Kindle. When submitting a book include subject "KBR Review Request" and mail to Janhart1@webleadsb2b.com
Deena Chadwick
I enjoy both fiction and non fiction books. I prefer Romantic Science Fiction and Computer or Internet related Non-Fiction. I have an ipad with the Kindle App and I am a registered Smashwords member. Please send a mobi file or gift a copy. When submitting your formal request, include subject "KBR Review Request" and send to jewltone@gmail.com
Joan Whiteley
I write contemporary and sexy romance under two pen names, and am happy to review both genres, but NO straight erotica please. When submitting, please write a formal review request and include the subject "KBR Review Request" and mail to jnwh@shaw.ca
Hope Welsh
I'm an avid reader and an author of romance fiction.  I enjoy reading romance in all its various sub-genres, YA and Erotica (no M/M). If you'd like me to review your work please send a formal request and include the subject "KBR Review Request" and send your KINDLE friendly version to hopewelshwrites@gmail.com or gift me a copy.
Haley Sale: I'm 26 and have been an avid reader for as long as I can remember, I literally  devour books, reading a full length novel in one sitting is quite a regular occurance, I love nothing better than getting lost in a good book and love to read all different types of books. When I'm not reading I'm busy as a department manager in a supermarket, catching up with friends and family or just relaxing (with a good book!) I will read any genre and prefer kindle or pdf please. I have a blog at – www.myloveofreading.blogspot.com (slightly neglected but will be updated soon). When submitting, title email: KBR Review Request, and send to h_sale@hotmail.com
Becky Sherriff: I live in Hyde, Cheshire and I have been married for 6 years. I have 2 boys, Sam is 5 and William is 2. I also have a nutty Yorkshire Terrier who is adorable but insane. I work part time for a bank and enjoy reading, swimming, baking, watching films and doing all the mummy playgroups. I am interested in most genres and I certainly have an open mind. The only subject I would not be interested in reading is true child abuse stories as I find I do not enjoy reading these and it defeats the purpose of me sitting down to relax and read.
My favourite genre is crime thrillers and a good old fashioned love story. If you choose me to review your book I will give an honest review and feedback. I would never post a negative review publicly but if you wanted feedback I would send it privately. When submitting, title email: KBR Review Request, and send to Sherriffrebecca@gmail.com