Charming New Romance Only $.99!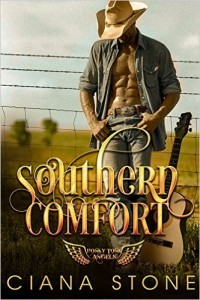 A man hiding from his past and a woman running from hers. Today's HOT NEW Release is the charming romance, Southern Comfort by Ciana Stone. ONLY $.99!

They are FB friends who have never seen one another – not even a photo. Boy are they in for some surprises when they meet. And people say nothing ever happens in Cotton Creek, Texas.
"A page turner! I couldn't put it down. Ciana has a way of weaving a tale that leaves you spellbound. Sweet, Funny, and a Splash of Danger! Definitely a story you can get lost in." Candid Book Reviews
"What a great story. Full of action, romance, emotion with a wonderful HEA." –Amazon Reader