Compelling and Sexy Page-Turner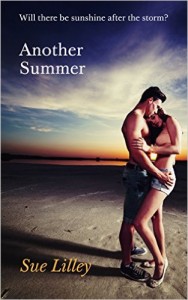 Don't miss today's sexy page-turner, our feature book, Another Summer by Sue Lilley.  Will there be sunshine after the storm?

Can Evie cure her heartbreak by escaping to a new life in the sun with hot rock singer Jake? Or can Joe convince her one last time that she belongs with him? Joe is the only man she's ever loved, since that long hot summer when she was sixteen. But how many lies is too many? Is it time to admit their marriage has fallen apart and they've finally reached the end of the road?
"Engrossing and compelling love story full of realistic challenges and dilemmas. A fantastic rainy day read. I couldn't put it down!" –Reviewer
""Another Summer" is not your average love triangle romance. The story is full of suspense and just unpredictable enough that you never quite knew what would happen next." –Reader