Electrifying New Paranormal Romance
She's fire…He's the spark. Don't miss today's electrifying new paranormal romance, Origin (The Jackson J Tales) by S. Severn.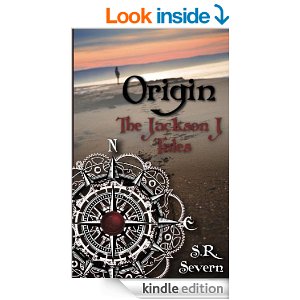 A Little About Origin:
Set in an industrialized society, Deputy Constable Viera Jackson lives every day of her life dangerously, protecting Belle Vue City with a passion and determination to rival the highborns of society. But she harbors a traumatic past, one that keeps her vulnerable at night every time she closes her eyes – one that prevents her freedom. With the capture of the irresistibly sexy Captain Kennedy Jackson J, Viera's defenses are weakened and her true nature exposed to the dangerous pirate.
About the Author:
S.R. Severn was born in London, England and from a young age displayed signs of having a wild and creative imagination. At twelve, the first romance book she picked up was a Mills & Boon publication. Since then she has been dedicated to happy endings and true love. Romance books and writing is what defines her and remains to be one of her greatest joys and obsessions. She obtained an English Creative Writing degree at the University of Greenwich to further improve and professionalize her writing skills.
Don't delay. Download your copy of the electrifying new paranormal romance, Origin today.