Adventurous Steamy Romance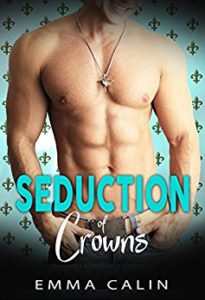 Today's feature is the adventurous steamy romance, Seduction of Crowns by Emma Calin. Winner of the 2017 New Apple Award for Literary Excellence.

A London girl cop. A political crisis in Paris. A spark to fire the passion of love. One moment of courage to catch the destiny of history. A surprising romantic adventure set in a very near future, when reality TV becomes real.
"An exhilarating romance within a thrilling political mystery." Andrea Merchak, Brazil.
"Politics – Philosophy – Terrorism – Romance – Coup D' Etats – Assassinations – World Reordering – Steamy Hot Sex! An intriguing love story." Charles Smith, USA.
"Wonderfully descriptive coupled with an outstanding story line makes this book a must read! The underlying satire provides some essential humor through out the book." Evonne Hutton, South Africa.