Incredibly Romantic Time-Travel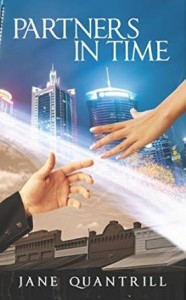 You won't want to miss today's incredibly romantic time-travel. Our HOT NEW Release is, Partners in Time by Jane Quantrill.
A young woman uses a time machine to take her back to the American Civil War. There, she falls in love with a Confederate guerrilla leader. When the War ends, she uses the time machine to change history; unaware of the fateful consequences.
"Shenandoah is fascinating character. Ms.Quantrill's novel keeps you guessing until the very end. I love the alternate endings, letting the reader choose!" –Reader
"Trust me; it's better than a strong hit of caffeine. Will keep you up all night, as it's so addictive." –Amazon Reader