Entertaining Romantic Suspense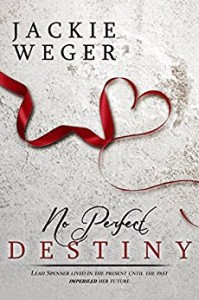 Get lost in today's feature, the entertaining romantic suspense, No Perfect Destiny by Jackie Weger. FREE Right Now!

Detective Leo Garvey has Leah Spenser under investigation for theft—his number one suspect. Leah knows she must be careful, that nothing good could come from his attention. While the Detective works to uncover the truth, Leah determines it will never surface.
"I really enjoyed this quick, quirky, suspenseful story. Just goes to show you don't have to have explicit sex scenes to write a good book. I loved it and will be looking for more Jackie Weger." -Reviewer
"Very sweet. Her characters are very real. Her heroines are normal people, totally relatable. Her heroes are real heroes, which makes the book an awesome read. I totally recommend it!" -READER