Emotional Coming-Of-Age Fantasy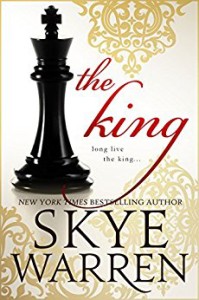 Don't miss today's HOT NEW Release, the emotional coming-of-age fantasy,
The King
by New York Times Bestselling Author, Skye Warren. Only $1.99!
The highest stakes… My father gambles every night, falling deeper and deeper into debt. When he hits the bottom, he places a new bet: his daughter. I'm his entry bet to the biggest underground poker game.
"Whenever I start a Skye Warren book I have to take a deep breath and immerse myself in her genius. I may not understand how exactly the pieces will fall but I have to trust that my mind will be blown. That's exactly how she left me after reading The King." -READER