Posts Tagged by
pamela ann
Be consumed in intense passion and their one of a kind nonsensical love.  Today's HOT NEW release is the incredible romance set, Chasing Series: The Complete Series by New York Times and USA Today Bestselling Author, Pamela Ann. ONLY $.99!

This contains FIVE full-length novels. These sexy stories will leave you in love & enraged. A journey filled with love, lust, titillating sexual tension and agony–packed with heated passion that grips into your soul. It's a roller coaster ride that will leave you…Elated. Breathless. Entranced.
"This is an awesome series full of angst angst angst! Throw in some lust (a lot) and top it off with destiny! Sexy and hot! Fall in love over and over!" -READER
"I really recommend this series!! I simply could not put these books down! I could feel everything each character felt. Truly amazing books!!" -READER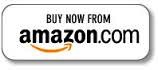 Get lost in today's Coming-Of-Age Romance, UNAPOLOGETIC by NYT Bestselling Author, Pamela Ann. ONLY $.99 Right Now!
He was my childhood friend. My lover. My partner. I loved and worshipped him with entirety, with every pulse. With every bated breath in my body, I was his and he was mine. We burned brighter than the sun, and together, we clashed, fell, and soared. Together, we made the perfect harmony.
Then everything changed the moment he decided to chase his dream.
"OMG Pamela Ann is killing me with this new series. With each page she is tearing at my heart a little more each time." -READER
"I've read quite a few books by this author, but this is by far my favorite series. 5 well deserved stars. I am seriously emotionally drained after reading book 2. I NEED book 3 now!" -Amazon Reader