Brand New Medieval Scottish Romance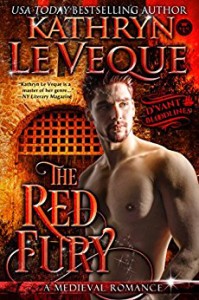 Today's HOT NEW Release is the brand new Medieval Scottish Romance, The Red Fury by USA Today bestselling author, Kathryn Le VeQue .

If you loved The Wolfe, Rise of the Defender, and The Dark One: Dark Knight, welcome to the original Le Veque epic Medieval saga of THE RED FURY. England and Scotland collide in this blockbuster tale of revenge, betrayal, hope, and passion.
A simple task of defending a castle becomes an enormous and complex tale of adventure, suspicion, royal intervention, and dark family secrets.
The Red Fury is in for the fight of his life with the prize being Josephine.