Sensational Love Story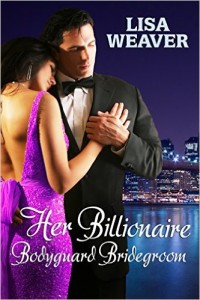 Will guarding Brianna put Luke's heart in jeopardy? Our feature is the sensational love story, Her Billionaire Bodyguard Bridegroom by Lisa Weaver.
While both want nothing to do with love, Luke's assignment to protect Brianna places their hearts in the line of fire. Will defending the one woman capable of annihilating his emotional armor cost Luke his heart? If she discovers his secret, will she still surrender to her billionaire bodyguard?
"A nice addition to Weaver's Billionaire series. I'm always a sucker for love-at-first-sight stories." –Amazon Reader
"Author Lisa Weaver brought this shimmering and sensational story filled with enough chemistry and tension to satisfy a reader and make her escape." –Reviewer