Sexy Western Romance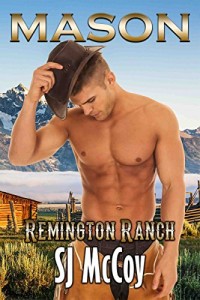 Fall in love with today's feature, the sexy Western romance, Mason: Remington Ranch Book 1 by SJ McCoy.

Mason never knew why she left, but it took Gina ten years to return to Montana. He doesn't intend to let the only woman he's ever loved walk out of his life a second time.
"Awesome characters, amazing story line with tons of country. I really found this book to be an enjoyable read." –READER
"I fell in love with this storyline immediately. Can not wait to read the next. Ranch men with rugged history's finding the loves of their life. Great touch on many of the backgrounds leaves you wanting much much more." –READER