Time-Travel Romance You Won't Soon Forget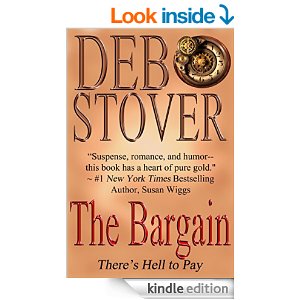 "Dirty Harry" meets "Scarlett O'Hara" in a Time-Travel Romance you won't soon forget. Don't miss today's HOT NEW Release, The Bargain by award-winning author Deb Stover.
The devil may own his soul, but it's Abigail who stakes a powerful claim on his aching heart. Will her darkest secrets be his ultimate undoing…?
Mike should have read the fine print. Now he's a man out of time, Abigail is a woman without options, and there's Hell to pay….
"Suspense, romance, and humor — this book has a heart of pure gold." -#1 NYT Bestselling Author, Susan Wiggs