Posts Tagged by
whispers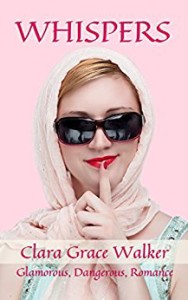 Are Ghosts Real? Today's HOT NEW Release is the page-turning romantic suspense, Whispers by Clara Grace Walker. Brand New!

Description:
Are Ghosts Real? Paranormal Investigator tries to prove their existence, while Defense Dept. creator Sam Peterson tries to scare her off his island.
As the attraction between Sam and Lila heats up, so do the strange occurrences on the island. Lila is determined to unravel the mystery of Cannibal Island, and Sam is determined to stop her. What neither of them knows is that there are other, more sinister forces at work…forces that threaten their future, and their lives.