Posts Tagged by
finding kimber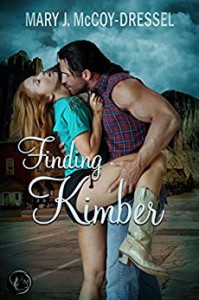 She's wary of her future. He's burdened by his past. Today's HOT NEW Release is the contemporary Western Romance, Finding Kimber by Mary J. McCoy-Dressel.
Zachary (Zach) Bryson arrives in Arizona with hopes of leaving the ghosts from his past behind. Hired by a stranger to run a ranch, he meets the owner—a secretive woman with no ranching experience. He's seen her before, but she wasn't a redhead with green eyes. In their first encounter, she swept him off his feet without their exchanging a word. Why did she change her appearance? What secrets lay behind those heart-stopping eyes? Seeing this job as a challenge, he sticks around to tackle this hottie head-on.
If trouble finds her, will she choose fight or flight? Can Zach set aside his own issues, or will his nightmares prevent him from doing what he was unknowingly hired to do?