Steamy Romance Collection ONLY $.99!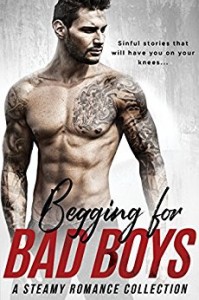 Today's HOT NEW Release is the steamy romance collection, Begging for Bad Boys by incredible bestselling authors.

USA Today and Top Best Selling Romance authors have come together to give you this tempting bundle of 13 sinful bad boys that'll have you on your knees and begging for more!
"Begging for Bad Boys is one of the best bad boy collections I've read so far. Every single book is just WOW! Every single book is unique! Every single book is exciting! Every single book is HOT! Every single bad boy is adorable!" -Reviewer