Incredible New Sizzling Romance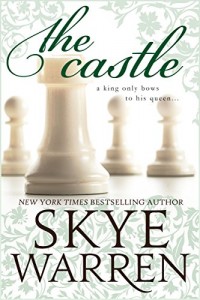 Dive into today's sizzling romance, the last in the incredible Endgame Series. Today's HOT NEW Release is, The Castle by New York Times Bestselling Author, Skye Warren.

Gabriel Miller swears he'll keep me safe. Enemies lurk outside, waiting to strike. An army held back by these walls. Except some animal instinct warns me the danger is much closer. It's already here. Is Gabriel my protector or my enemy? Is this house a castle or a cage?
"Positively sinful, and outrageously sexy! Emotions run high and readers will be left gasping." – New York Times bestselling author Lisa Renee Jones
"If you know me you know that Skye Warren is my DROP EVERYTHING and RUN author. Her books are pure kindle crack to me and the only thing making it better is her next 5 star book. And OMG does The Castle deliver." –READER