A Mysterious and Steamy Fantasy
If you're looking for a steamy fantasy erotica take a look at today's KRR NEW Release – The Hunter's Heart (The Stonewall Trilogy) by Margaret Lanterman.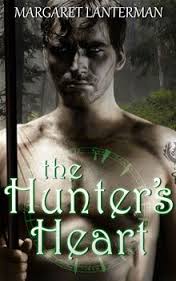 A Little About The Hunter's Heart:
Seram is a hunter. Like his father before him, he hunts the Lemnu – the horrifying half-demons, half-beasts that terrorize the forests and villages of the Duchy of Stonewall. But that's not the only thing he likes to chase after… Following a cartographic expedition to the northern borders he was hired to protect, Seram encounters a young monk with a beautiful face and mysterious past.
About the Author:
Margaret Lanterman is a Polish-born British writer, foodie and traveler. She prefers to stay mysteriously in the shadows.
Make sure to grab your copy of The Hunter's Heart today.