Thrilling Romantic Suspense ONLY .99!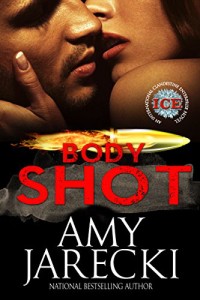 She has every right to feel venomous resentment… Today's HOT NEW Release is the thrilling Romantic Suspense, Body Shot by National Bestselling Author, Amy Jarecki. ONLY $.99!
She's endured shame, abandonment and downright condemnation for what? Absolutely nothing. And he tells her she's being difficult?
"…the perfect mix of a budding, passion filled romance and a thrilling, exciting, action filled story…" -AnnMarie – Buried Under Romance
"Threaded throughout with danger, passion and bits of humor it [Body Shot] is blended perfectly." -Anna – Goodreads Reviewer
"Jarecki is one of those authors you know will entertain you, senses and emotions 100% engaged." -Book Talk with Eileen