Contemporary Romantic Suspense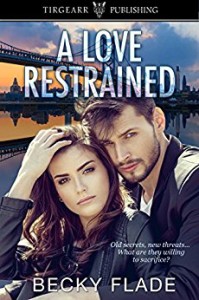 Old secrets, new threats…What are they willing to sacrifice?  Today's Feature is the contemporary romantic suspense, A Love Restrained by Becky Flade.

Philadelphia police officer Kylee Parker is dedicated to protecting and serving. She sees the work in absolutes: right and wrong, black and white, good guys and bad guys. That is, until she chases a drug dealer into a dead-end alley and finds the bad boy she had a painful crush on throughout her teen years has turned into a more dangerous and more attractive man.
"Flade is an expert at leading readers toward one conclusion, then yanking the rug out from under their feet." — The Northeast Times
"This latest from Flade (Fated), with its solid plot and a few twists and turns, is a strong choice for anyone interested in an emotional love story that may break readers' hearts." — Library Journal