Amazing New Supernatural Thriller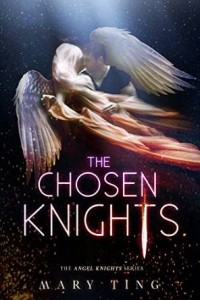 One reader says, "Mary Ting, has wowed us yet again…" Take a look at today's amazing supernatural thriller, The Chosen Knights by Mary Ting. ONLY $.99 Right Now!

In the midst of threats and discovery, the demon-hunting angels find they are not alone when supernatural beings begin to reveal themselves. Can they put their differences aside and work together to solve the Knights Templars' cipher? As they astral travel to the past, they witness a lot more than they have bargained for. And some things are better left unseen.
"Ting has outdone herself once again. Every book she writes makes we rethink which is my favorite. Each one better than the last, adding more depth, more surprises, & more addiction." –Amazon Reader
"In this action spin off you get it all! If you like Angels, Demons, witches etc., then this book is for you. I can't wait for the next book in the series!!!" –Amazon Reviewer