Must-READ Military Nordic Romance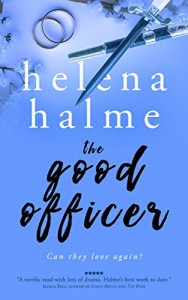 Love Nordic Noir? Now try Nordic Romance! Today's HOT NEW Release is the Military Romance, The Good Officer by Helena Halme. ONLY $.99 Right Now!

Will they overcome the past, and the challenges of the future, and give their marriage another chance? Can they love each other again? A standalone read, The Good Officer is the third novel in The Englishman series, which follows the tumultuous 1980s love affair between the Finnish-born Kaisa and a British Navy officer, Peter.
"A terrific read with lots of drama. Halme's best work to date."–Reviewer