Incredible Medieval Romance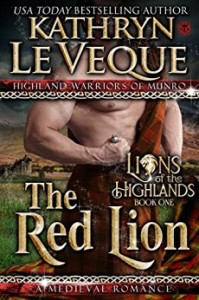 Kathryn Le VeQue is back and better than ever. Our feature is the incredible medieval romance, The Red Lion by USA Today Bestselling Author, Kathryn Le VeQue.

Politics, battles, loyalties, and roaring passions play out in a story of high emotion and high adventure. To the big Scots knight known as The Red Lion, nearly everything in his life has come at a price, but in the battle for Havilland's affections, there is no price too high that he will not pay.
"It's so captivating, that I could not put it down, finished it late into the night!" –Amazon Reader
"You can find out what happens when you read this fantastic story! WOW! I can't wait for Kathryn Le Veque's next book. " -READER
"I have to say this was truly exceptional. Anytime a story can make me want to continue without stopping I know that it is a hit. It did not disappoint at all. Bravo to Ms. Le Veque for creating a story that left me, the reader, immediately wanting more." –READER