Brand New Scottish Medieval Romance ONLY $.99!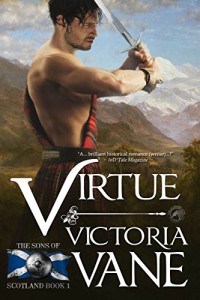 Take a look at today's brand new Scottish Medieval Romance, Virtue by Victoria Lane. ONLY $.99 Right Now!
A man without a past.  Abandoned at a monastery as a young child, Alexander serves two masters—God and the fading memories of his past life—the one he never got to live. As he nears the day to take his vows, he's sent on a last sojourn into the real world, but what begins as a test of faith becomes a journey to manhood.
Together, they will forge the future of a kingdom…
ONLY $.99 in Kindle Books.