Historical Romantic Suspense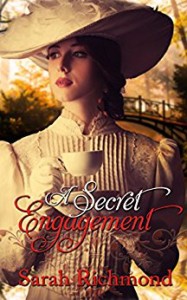 Today's HOT NEW Release is the Historical Romantic Suspense, A Secret Engagement by Sarah Richmond.

When a shop girl is found murdered in fashionable Mayfair, Edmund and Dolly work together to find the killer.
Is their love enough to overcome the obstacles ahead? Will marrying be a decision they'll both come to regret?
Sarah Richmond is an award winning multi-published author of Edwardian mysteries and historical romances set in the American West.