Brand New Erotica ONLY $.99!
March 26, 2016

Filled under

erotica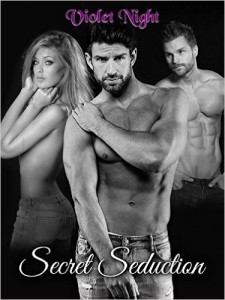 Today's HOT NEW Romance is the unconventional erotica, Secret Seduction by Violet Night. ONLY $.99 Right Now!

Emmaline North found the perfect relationship, a polyamorous ménage with wealthy magnate Alexander Stanton and his ranch foreman, Jesse Wilder—and made it work. Now the only thing threatening their future is Jesse's past.
"This author has an amazingly engaging voice that reaches out on an emotional level. If you enjoy erotica and unconventional relationships, I'd recommend giving this appetizer a try!" –Amazon Reader
Content warning: This erotic novelette has graphic MMF sexual content. It is for adult readers.