Dark and Edgy Erotic Romance
June 23, 2016

Filled under

erotic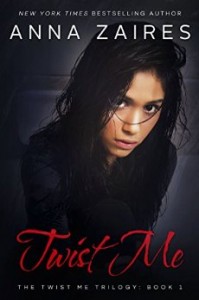 Today's feature is the dark and edgy erotic romance, Twist Me by New York Times Bestselling Author, Anna Zaires. *Book 1 of the Twist Me Series – ONLY $.99 Right Now!

When eighteen-year-old Nora Leston catches Julian's eye, her life changes in an instant. Kidnapped and taken to a remote island in the Pacific Ocean, she must satisfy the whims of her sadistic captor a darkly enigmatic man who is as cruel as he is beautiful . . .
*Intended for Readers 18 Years of Age or Older.
"Dark and ugly and beautiful and crazy all at the same time…" -Addicted 2 Heroines
"He is CONSUMED with her" -SM Book Obsessions
"The kind of story that stays with you long long after you close the last page…" -Jessy's Book Club