HOT NEW Adult Romance – ONLY $.99!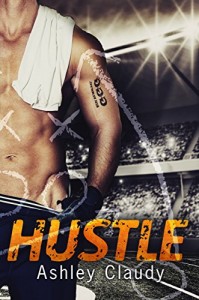 Today's feature is the HOT New Adult Romance, Hustle by Ashley Claudy. ONLY $.99 for a Limited Time!

South Eastern University: Where the football players are royalty and Andrew Fayden is king.
College was supposed to be Brook's chance to escape the rumors and the harassment that plagued her at home, but she hadn't planned on meeting Andrew Fayden.
Despite all the warnings, she's finding it hard to resist–and he's making it hard to say no.
"Loved this book. It's fun, sexy, and the characters are REALISTIC!" –Amazon Reader
"My lungs just about burst from holding my breath for so long during those last chapters. Intense!" –Reviewer