Fresh New Magical Romance
Go on a delightful journey in today's magical romance, The Thin Place by Lori Herter. "It was fresh and different from anything I've read in years." Review by Lisa Kelley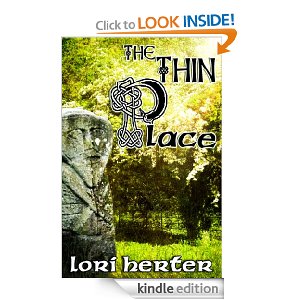 A Brief Synopsis of The Thin Place:
California native Glenna Molloy, a travel writer, flies to Ireland to explore sacred places cherished by Finn Maguire, her great lost love, in hopes of finding new meaning in her life. But Coyle Foxworth, her cagey co-author, can't work without her. He follows her to County Fermanagh, disturbing her spiritual journey. They visit tiny Caldragh Graveyard, reputed to be a "Thin Place," where the veil between our world and the Celtic Otherworld is very fragile. Magical things begin to happen.
About the Author:
Lori has written romance novels published by Dell Candlelight Romances, Silhouette, and Harlequin. Some of these books are currently available as ebooks. She also wrote a four-book romantic vampire series published by Berkley with the titles OBSESSION, POSSESSION, CONFESSION, and ETERNITY. Her website is www.loriherter.com
What Fans Are Saying About The Thin Place:
"I love this book. I was hooked from page one. It's very clear that Ms. Herter did her research for this story. The characters in THE THIN PLACE are as rich as Ireland itself. THE THIN PLACE is a story I'll remember for a long time to come and one I am sure to revisit." –Lisa
"THE THIN PLACE is a rather engaging story. Ms. Herter has certainly done her research and woven Celtic lore, at times mythical and others magical, into a story of searching for your hearts longing." –B. Culhane
Make sure to grab your copy of the magical romance,  The Thin Place today.