Contemporary Romance Fans Will Love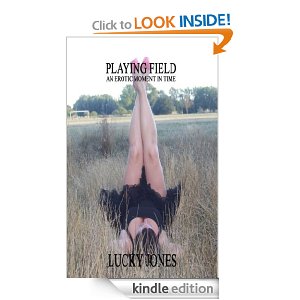 Contemporary romance fans, take a look at today's HOT NEW Release, Playing Field: An Erotic Moment in Time by Lucky Jones, part of The Playing Games Series.
A Little About Playing Field: 
Rae Rae's met a man, someone exciting who seems to be just as taken with her as she's been with him, this isn't something she's used to having in her life. Rae Rae's not normally lucky in love and after a sea of disappointing frogs she wants a decent lover and man. May be, just may be, it's her time to feel love on a level she's never experienced before.
Make sure to grab your copy of the HOT NEW contemporary romance, Playing Field today.